You can check out the show, and learn how to purchase pieces from this show, by visiting
GrassHutGlassHat.blogspot.com.
Putting the final touches on tonight's opening reception for "Glass Hat," which features artwork (in the form of paintings, custom toys, sculptures and prints) from the Portland, Oregon art collective, Grass Hut. Not only have they delivered almost 150 pieces of art from collective members and affiliates, they've transformed the gallery into their own little habitat, grass hut and all (you won't even come close to remembering that He-Man lived here just last week). Here are some pictures of the installation (in progress yesterday) and artists Scrappers and Le Merde doing their thang.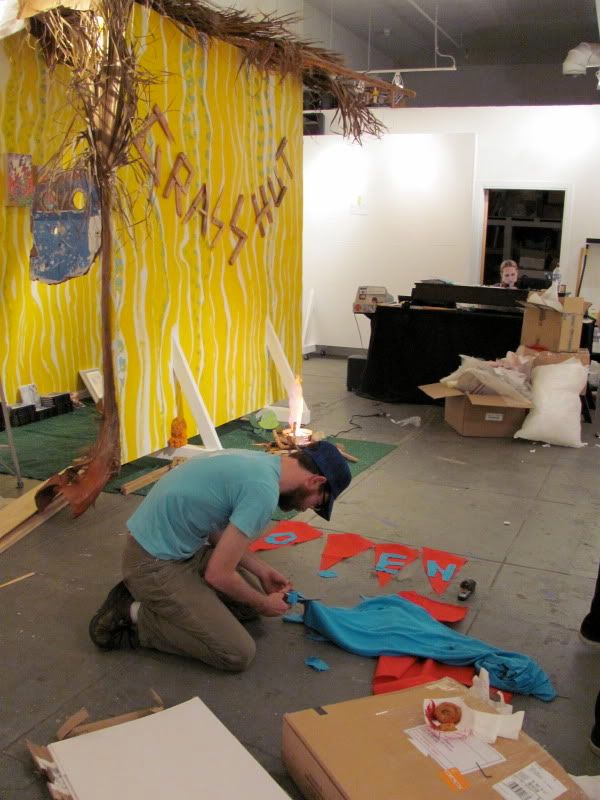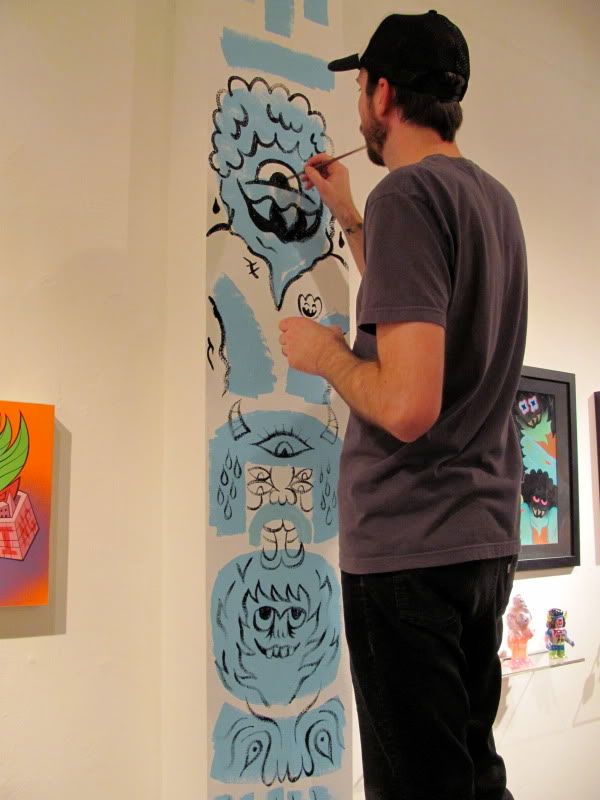 Can't wait for you to see the rest of the gallery! Stop by tonight, 7-10 PM and have a beer with our friends from Portland.
Jensen
G1988:LA