Ok, so we have two new shows opening that we need to announce. The first is a solo show with Chris Murray, which starts tomorrow (Dec. 5th)!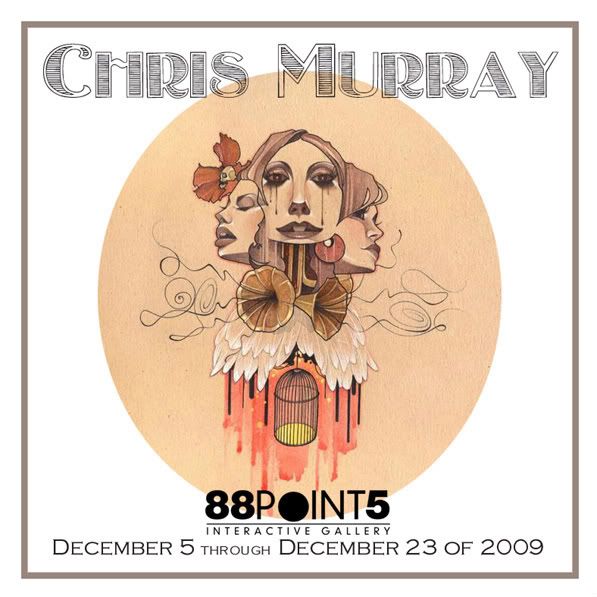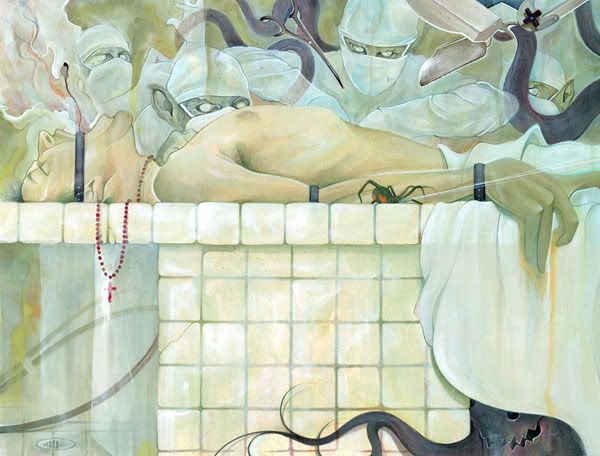 "Autopsy" - one of Chris' pieces from the new show
Chris did an amazing job and you can actually see the entire show now! We'll start taking orders tomorrow, but here's the link to see all of the available work...
WWW.88POINT5.COM
And one week from today, Paper Pushers '09 opens!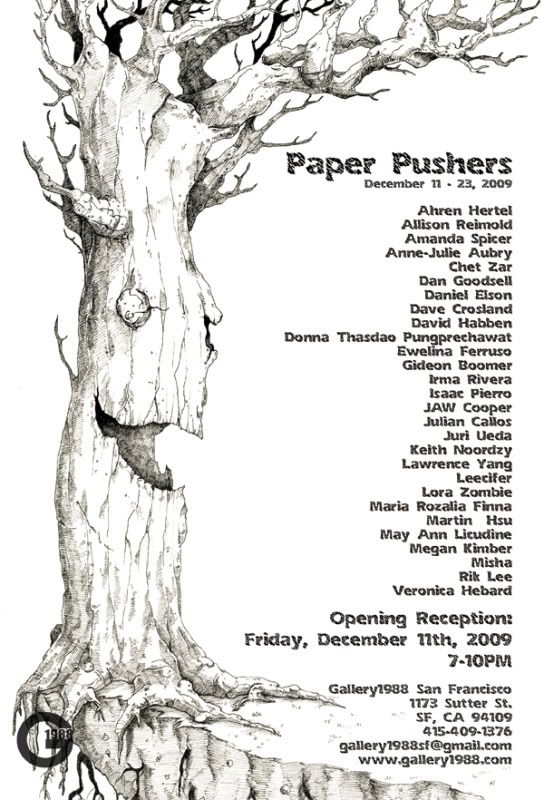 Paper Pushers is one of my favorite shows of the year because it features all works on paper, including sketches and drawings! The work is super affordable and just in time for the holidays! Here are a few previews from the show...
Allison Reimold
Veronica Hebard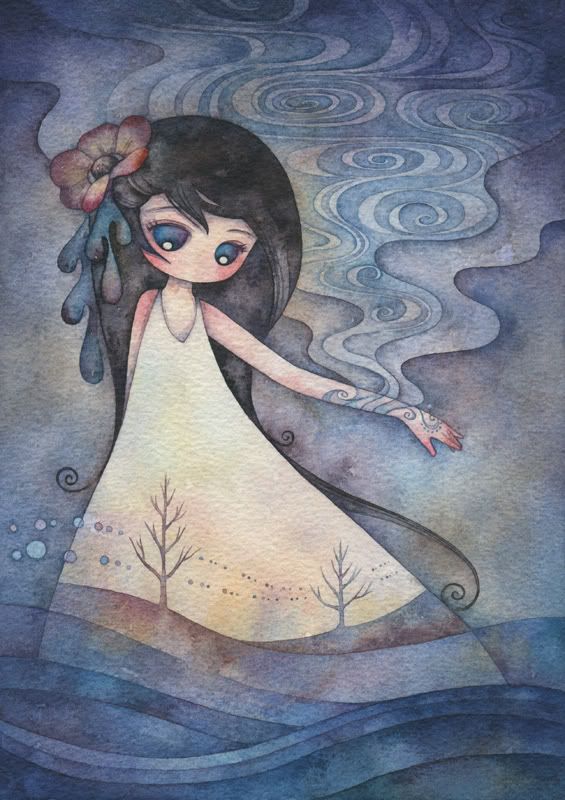 Juri Ueda
Ewelina Ferruso
Dan Goodsell
Chet Zar
So, two great shows to look forward to! Remember, Chris Murray opens tomorrow and Paper Pushers opens on Dec. 11th!
Katie
G1988 SF