We still haven't stopped working around the clock for the Lost Underground Art Show, which opened Tuesday night, with what was our largest opening reception to date. With fans sleeping outside the gallery overnight (sticking line for over 27 hours), we opened the show, unveiling 20 original LOST-inspired paintings and debuting the 16th poster from acclaimed artist Tyler Stout seen below (which was released 24 hours later and sold out in less than a minute).
Executive Producers Damon Lindelof and Carlton Cuse didn't stop signing autographs the entire night, and we sold a ton of artwork! You can see the whole show by
CLICKING HERE.
Writers like Adam Horowitz, Eddie Kitsis, Liz Sarnoff, Gregg Nations, Melinda Hsu and Jeff Pinkner also attended, as the show's creation and loyal fan base were celebrated in one big room. But don't take my word for it....take CNN's.
Paul Scheer, who kicked off the whole project back at Comic Con, as well as Damon and Carlton, surprised those waiting in line earlier in the day with Limited Edition Supra shoes (based on LOST's "Expose" episode) and the limited edition resin 4-toed statue figures that were also customized by artists in the show. Both of these items have less than 50 produced in total.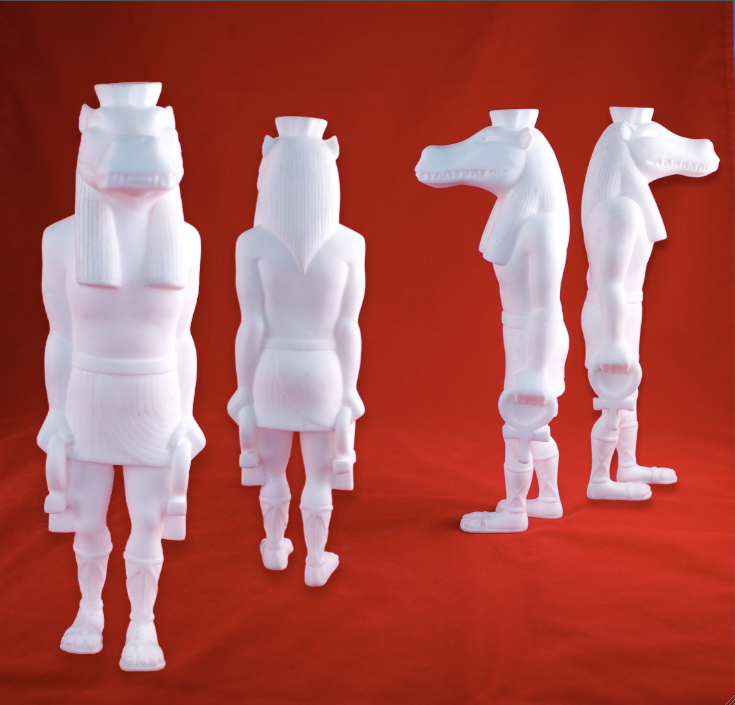 Soon I hope to break down everything that Gallery1988 has been doing with LOST over the past year, but that time is not now, as we are soooo tired and that will be one seriously detailed report. And tomorrow morning I'm off to Chicago for Lora Zombie's solo show at the Clandestine Landmark Location. It's in Wrigleyville, and the party is Saturday night, 6 - 10 PM.
I'll be hanging out, some come say hi. Here is a peek at some of Lora's incredible pieces.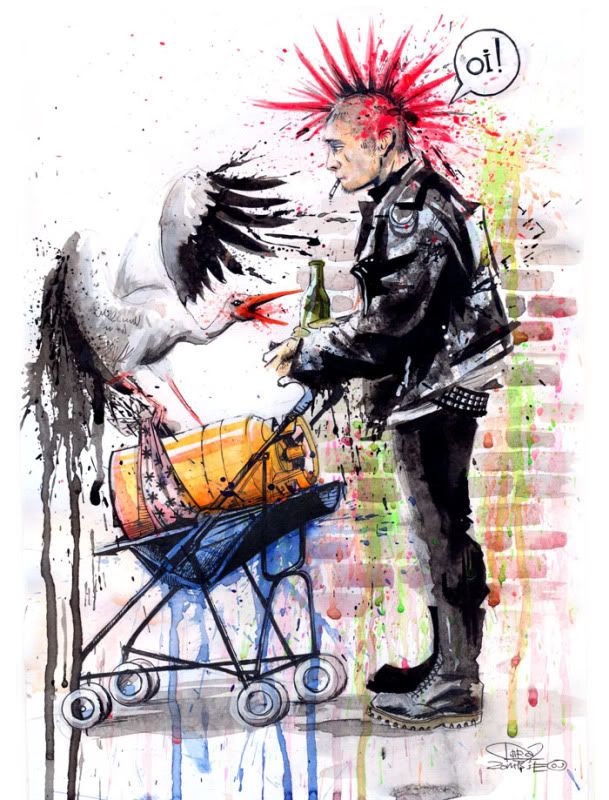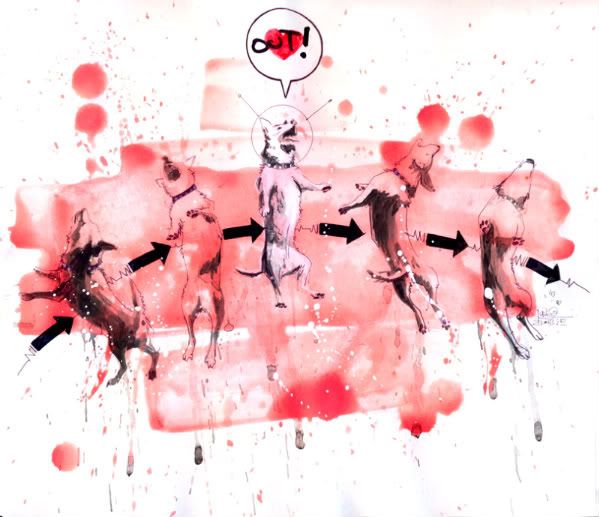 Her work is so incredible and so affordable! Stay tuned to the blog, as we'll put all the work on here as well for you to peruse. You won't want to miss her first solo show.
Until then, stop by the LA gallery anytime between now and Christmas Eve. We'll even be open Sundays 12-4 through Christmas Eve for your Holiday shopping convenience.
In closing...we'd like to thank EVERYONE at LOST and ABC Marketing for working with us for over a year on the intricate and ground-breaking LOST Art Campaign. Damon, Carlton, Samantha Thomas, Noreen O'Toole, Mike Benson, Barry Jossen and everyone who believed in us creating this project from the ground up in the most organic way. And we want to thank all the other integral people who helped with this project like Johnny Cupcakes, DJ AM (I'll never lose the excitement we shared over working on this), Steve Aoki & the team at Dim Mak and Deckstar, Ron Herman, Crumbs Cupcakes, Spin NYC, Fall Out Boy, 88-Keys, 44th Ward in Chicago, the University of Arizona bookstore, the list literally never ends. And to every poster artist - thank you for your enthusiasm and incredible work - the frenzy is over your work as much as it is LOST. As well as the artists who created paintings and customized toys for this - it's appreciated that you participated in something I had to keep so secret for so long.
Again, it's all so greatly appreciated.
Jensen
G1988:LA