After our signing tonight with author Ernest Cline for his book, "Ready Player One," we're excited to keep the video game mojo going with "The Old School Video Game Art Show" over at Gallery1988 (Venice). It opens this Friday night, September 16th, with an opening reception from 7-10 PM. The artwork for this show is outstanding, and it's sneak peek time!!
Jayson Weidel tackles everyone's favorite ape (OK, some may like Dr. Zaius more).
Been a while since our good friend Greg "Craola" Simkins has done a group show, but he's back and mourning the death of 8-bit. So sad.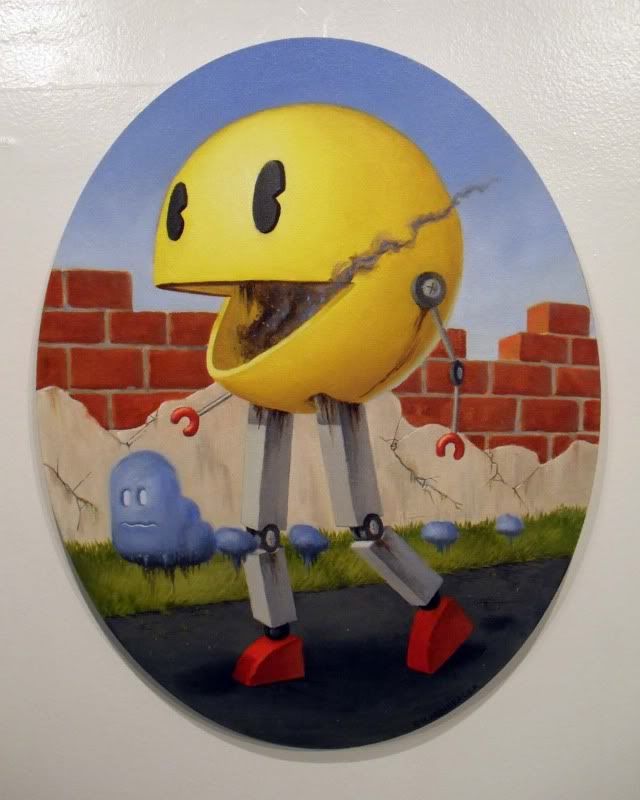 David Eichenberger paints a Pac-Man with robot legs, a malfunction and what seems to be a taunting ghost. Times are rough.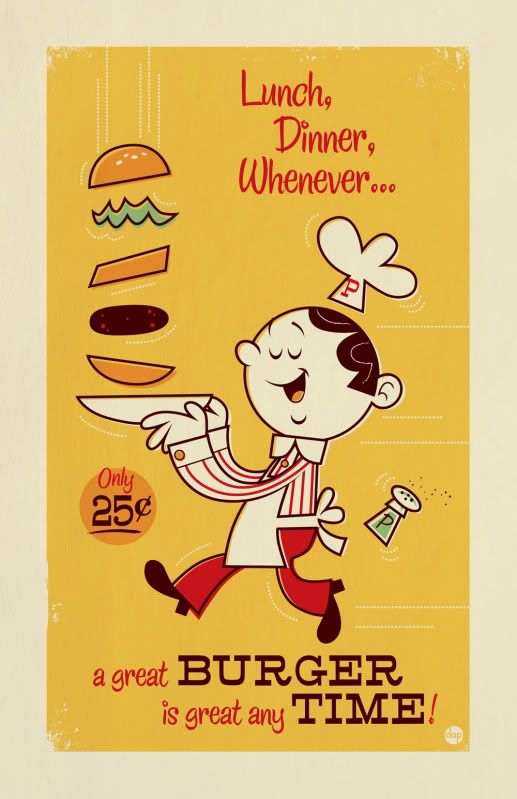 G1988 favorite Dave Perillo remixes a game very close to many peoples' hearts, Burgertime. This one is not for vegans.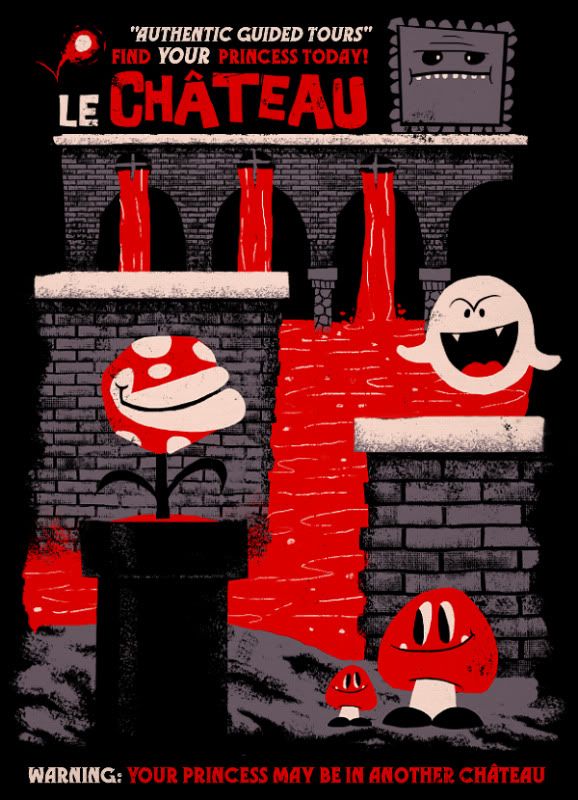 Justin White advertises for a guided tour of "Le Chateau" and warns us that our princess might just be in another chateau. I bet they play awesome music on this tour.
Joey Spiotto created another fake album, like he's done for Firefly and Dr. Horrible, this time giving a plaque to fictitious Zelda music. THIS IS SO AWESOME.
Stay tuned later this week to see more here on the blog and keep in mind, this friday night at G1988 (Venice) from 7-10 PM! Here's another promo image from Ibraheem Youssef.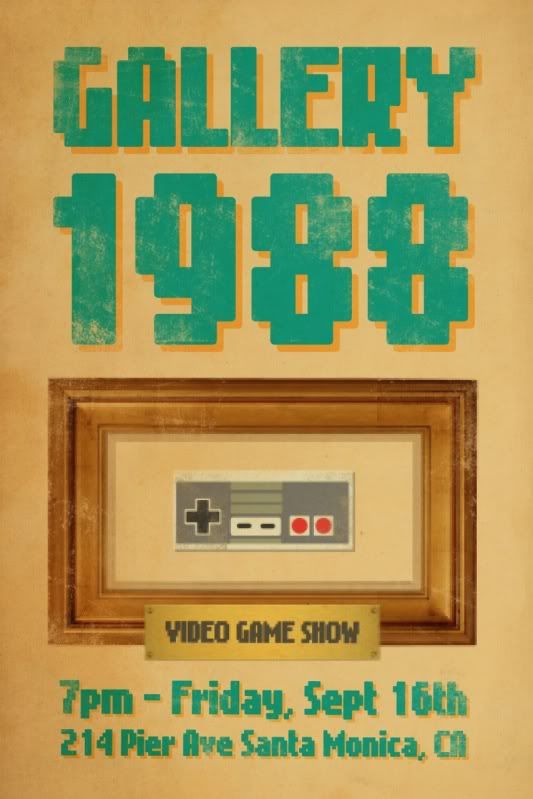 Jensen
G1988