Two of the best three dimensional pieces we've ever had in the gallery just so happen to be in our Old School Video Game show opening this Friday!!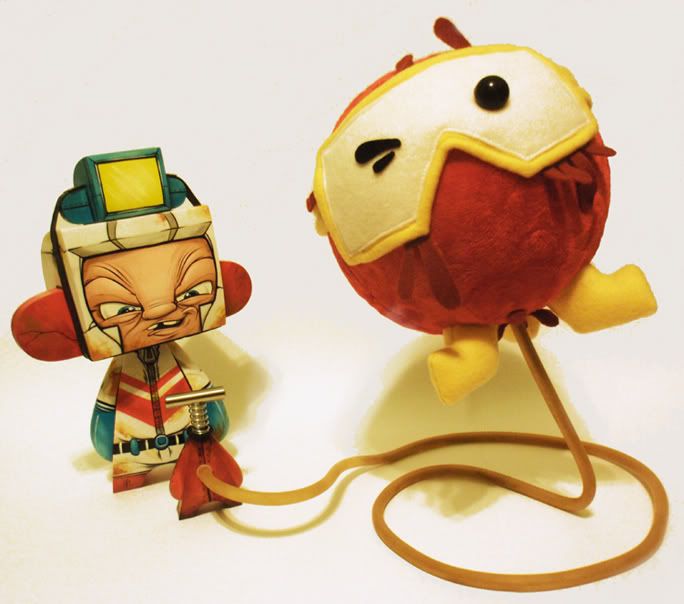 Scribe and his wife, Alisa Ross, created this insane Dig Dug collab, which is part custom vinyl, part handmade plush.
And Andrew Wilson created this flawless Samus sculpture titled "The Hunter". Totally amazing!
And one more addition to the show that we received yesterday is Roland Tamayo's "Just Before"...
(detail)
This is how Roland imagines Bowser and the Bullet Bills preparing for war. They're approaching the "battlefield," just before the player loads the Super Mario Bros. cartridge into the console. And the F-85 on the factory represents 1985, the year the Bullet Bills were introduced into the series.
This show is so awesome!! Don't miss it THIS FRIDAY at Gallery1988 Venice.
Katie
G1988 Venice