Shipments are already starting to go out for orders from Crazy 4 Cult 5, so be on the lookout. But in the meanwhile wanted to thank Boondock Saints writer/director Troy Duffy and actor David Della Rocco for stopping by the CFC 5 opening reception and checking out their movie in the book.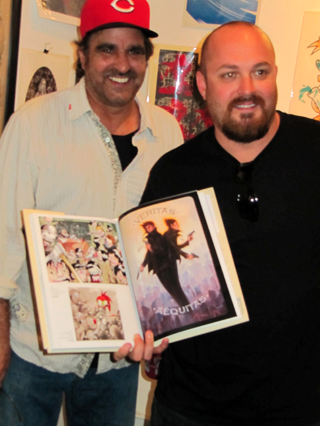 It's always great when the people who create the movies seen in these art shows stop by and are actually able to be honored in person. Fun stuff.
And our friends over at American McGee's Alice have released a color variant for Kevin Tong's stunning sold-out screenprint he made for the recent G1988 event. Love this colorway. You can
CLICK HERE
to pre-order this limited edition before it sells out too.
Jensen
G1988 (Melrose)