As we enter the last few days of Cult, we were happy to see coverage from our homies over at Electric Playground...
And in just a few minutes, we'll open "I Know You Art, But What Am I?" at the Venice location, celebrating comedic icon, and 22-time Emmy winner, Pee-Wee Herman. We're so excited to be doing this show, and to have the blessing of Pee-Wee himself!!!! ARGHHHH!
And we've gotten some great coverage too! Click the pictures to read the full articles and check out the preview pics...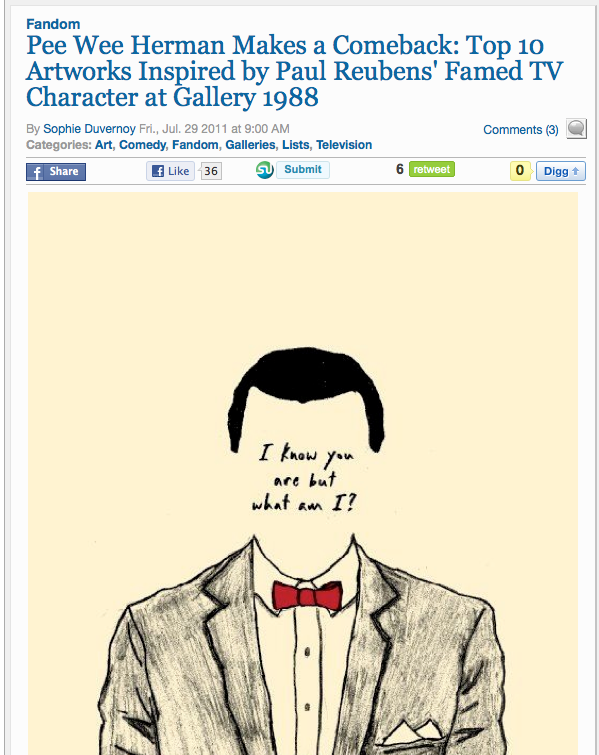 And our friends at SlashFilm got into the mix too...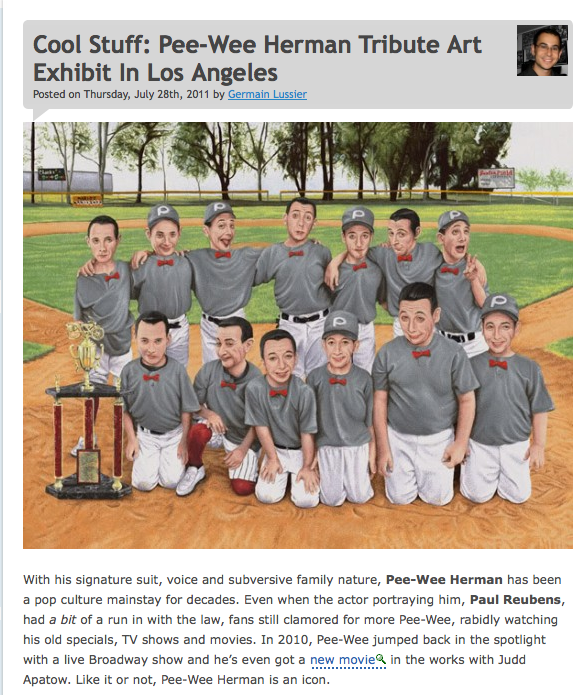 Stay tunes for more press, and you can see, and purchase, all the prints and originals starting tomorrow on our website, but we'll announce it here as well!
Jensen
G1988