Some pictures from today's Crazy 4 Cult book signing, where over 50 featured artists showed up and scribbled their names and cool drawings (even some NSFW images) onto them.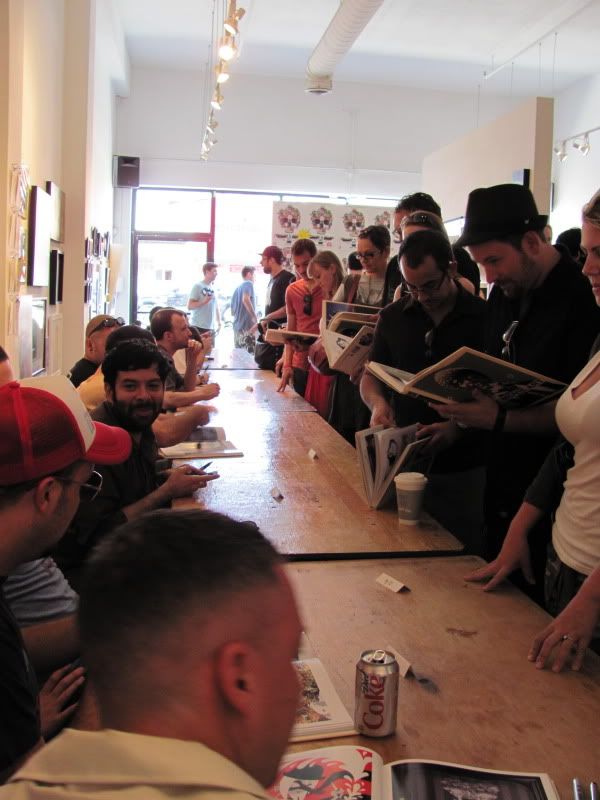 And remember, you can buy the book now,
BY CLICKING HERE.
If you buy it from us, the book is guaranteed to be signed by one of the featured artists (maybe more than 1 even).
If I die from exhaustion, have a tribute show where people paint my cat.
Jensen
G1988 (Melrose)