UPDATE: We've added prints to the INLE online store.
Daniel Danger -
CLICK HERE.
Mike Mitchell -
CLICK HERE
or
CLICK HERE.
Greg Simkins -
CLICK HERE.
What a show last night! Not even for Crazy 4 Cult do we have a line that goes down the block even at 10 PM! This really was the first exhibit ever where we had to extend the show, and cut the line off. Thank you to everyone who came out and the insane amount of artists who both attended and participated. This is a show that won't be forgotten for quite some time. Proof? iPhone trivia app "Qrank," ran this today!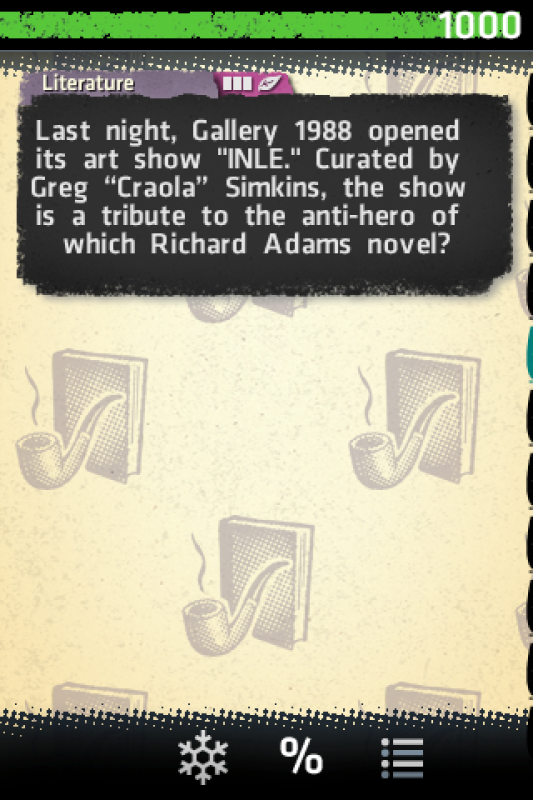 PRETTY AWESOME. We're open all weekend at Melrose, 11-6 PM, come by and see it now without so many people blocking your view.
After last night's crazy INLE ride, we're at it again. And we would be tired, EXCEPT Ken Keirn's solo exhibit, "Alone With Ghosts," is hard not to be excited about. It opens tonight at our Venice location and it's already off to quite a good start with sales. You can see, and purchase, the artwork from both Ken's show opening tonight and last night's INLE explosion, by
CLICKING HERE.
And here's some previews in case your fingers are too tired to click there.
Oh, AND ALSO, we'll be back at the Saban Theater tonight, for the SOLD OUT Freaks & Geeks/Undeclared Reunion panel/Q & A, selling the amazing Phantom City Creative poster for the event.
This is our second to last night at Paley, with the last one being Glee on the 16th.
SEE YOU TONIGHT AT VENICE? (We don't stop).
Jensen
G1988