It's the week of Greg Simkins' INLE group show and I'm not sure we've ever had this vast amount of incredible pieces in our gallery before. It's epic.
The show opens March 11th, with an opening reception from 7-10 PM, at our Melrose location. A LOT of the artists, including Greg, will be in attendance. We will also be releasing a limited edition canvas print of Greg's beautiful Watership Down inspired piece, but more on that this week, cause they are SUPER limited.
Let's parade out some gems...
Gris Grimly has shown at G1988 once before and we're stoked to have the legend back on the wall.
Here's the debut of a piece A LOT of people have been emailing us about: a beauty from Chet Zar. It's a big one too. Can not wait for you guys to see this in person.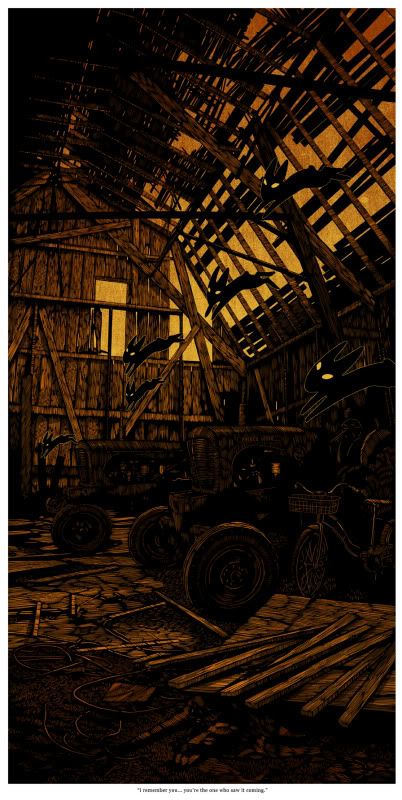 I really won't go into a long explanation about this Daniel Danger print created specifically for the INLE show, because I know what it will mean: more emails from people asking if they can buy it before the show opens. Which you can't. It will be released at the opening reception and then we can talk more about it one-on-one. But for now, I'm hiding about this one.
Awesome art team, and close friend of Greg's, DabsMyla take on Watership Down in their signature style. Love seeing new pieces from DabsMyla and am happy they'll be hanging out at the opening reception.
So, see you on March 11th?
Jensen
G1988 (Melrose)