Thanks to everyone who came out last night to see "Storyteller," Greg Simkins' newest exhibit. We couldn't be more honored to have exhibit Greg since his start as a video game designer who wanted to make art his job. He's come an insanely long way with the insanely long line of fans who wanted to get their books, magazines and items signed by the artist (the line was out the door for a majority of the night). An incredible artist, an incredible friend and an incredible person. Most important, see the incredible show by
CLICKING HERE.
Here are some pictures, taken by our friends at
DailyDuJour.
Greg posing in front of the show's center piece with it's new owner, Dominic Howard.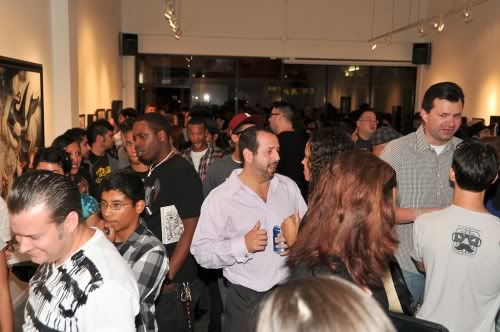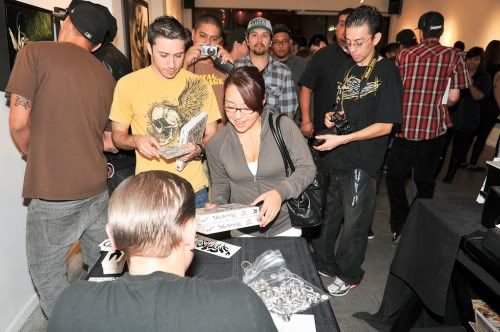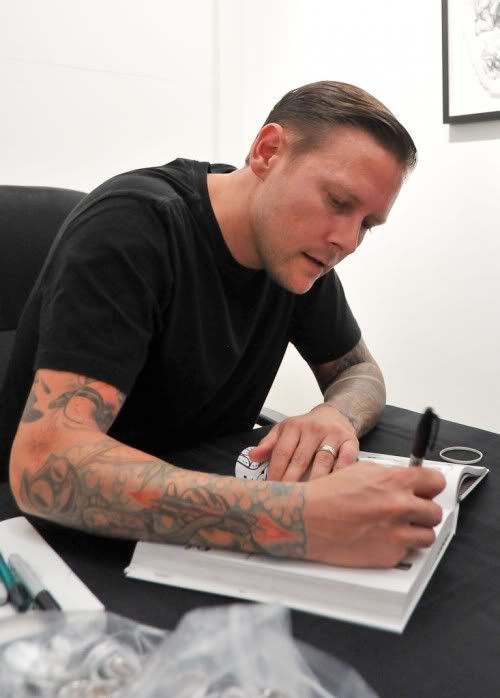 This was on someone's forearm. (For the record, I have 3 Greg designed tattoos, so I'm not dissing)
Except Greg has never signed mine.
If you wanna see more pictures and read about the opening, check out the whole article by
CLICKING HERE.
Jensen
G1988:LA