We just sent out a press release about this yesterday, so I wanted to share it with you guys on the blog too. We have a lot happening in the next few months and the major announcement is that we're moving the San Francisco location down to Venice, CA. We have one last show up in SF this December and then we're packing up and moving down to LA. Beginning January 2011, we'll have two Southern CA locations - the
Melrose
space and the new Venice Beach space!
I can't put into words how much I love SF, but LA is a perfect match for G1988, so we're really excited to expand in our hometown. Our final SF show will be this December with a lineup of female artists that I love and am so happy to work with them in our last show.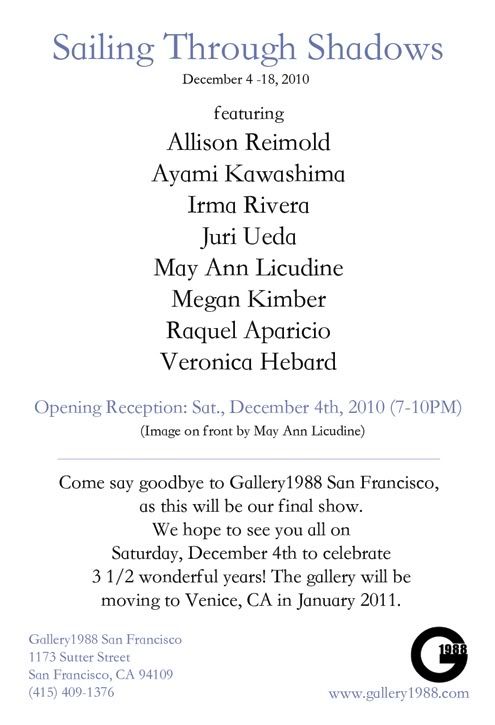 The opening reception is Saturday, December 4
th
from 7-10PM, and will also be a combo 'goodbye G1988 San Francisco party.' If you live in SF, we'd love to see you here. It's our going away party, so you're all obligated to come!