We are so excited about our new SF show featuring the work of DGPH!!
DGPH consists of three amazing artists, Martin Lowenstein, Diego Vaisberg, and Andres Vaisberg, all located in beautiful Argentina. We work with artists from all over the world, but not too many have been from South America, so we are very excited to share their work with all of you.
Their show is even more special because on one gallery wall DGPH will exhibit approx. 90 artworks in all sizes and mediums, and on the other gallery wall we will exhibit very special prints from a book DGPH produced called The ARK Project. The ARK Project is an animal bible featuring work from participating artists across the globe. Each artist contributed an original design of one animal native to their region. Here are a few images of the prints from the book...
Agnieszka Morawska from Poland
"White Stork"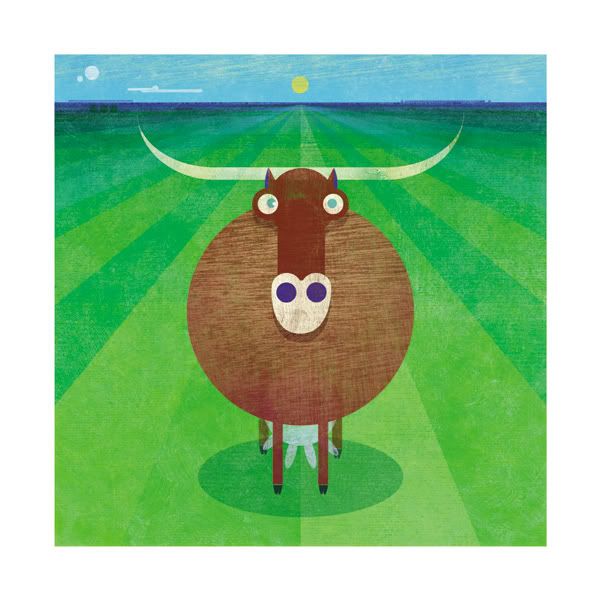 Christian Montenegro from Argentina
"Cow"
Peachbeach from Germany
"Boarhound"
To celebrate the release of this amazing book, we will be selling one-off prints of some of the designs from the book. The artists and Gallery1988 will be donating the proceeds from the sales of these prints to the World Wildlife Fund. We're so excited!! It's going to be a really fun show, so hopefully you can make it to the opening ONE WEEK FROM TODAY!
The show opens Thursday, April 1st from 7-10pm at G1988 San Francisco.
Katie
G1988