Jeremy Brautman (
http://www.jeremyriad.com
) at Neon Monster sent us an awesome write-up of our Crazy 4 Cult show. Thanks, Jeremy!! Check out the post here...
http://blog.neonmonster.com/gallery/crazy-4-cult-customs-turns-tinseltown-into-toys
It's a really fun show, so if you haven't had a chance to check it out yet, definitely stop by before Sept. 24th when the show comes down. If you don't live in SF you can see all the work online here:
www.gallery1988.com
.
Also, a GREAT piece by WuzOne arrived today (a little late), but we're happy it got here safely...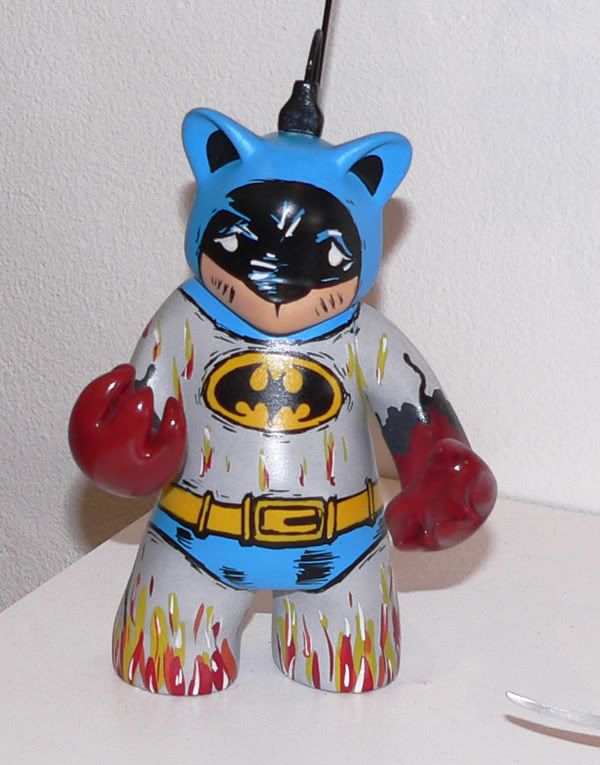 WuzOne "Batman Possessed"
Great addition to the show!